Who doesn't love getting something in the mail besides bills and junk mail?!
Unique gift baskets containing food, treats, and other goodies can be the perfect pick-me-up for someone you love. Many times those we care about are so busy in their lives that they forget to do something nice for themselves. That's why a gift basket can help show that special person how much you care.
Also, you can pick out the best food gifts to send by mail according to our fun themes and based purely on your special recipient's tastes and favorite foods. You'll find sugar, spice, healthy foods, salty snacks, and so much more.
Themed Food Gift Baskets for Delivery
From

breakfast gift baskets

brimming with goodies to make pancake lovers proud to

Italian gift baskets

geared up for a series of hearty meals, you can find plenty of favorite food groups to delight your special someone. In addition to delicious food, many of the gift baskets come with keepsake accessories as well. Some selections even include cooking utensils, accessories, and unique containers like a fine colander or a ceramic pitcher that your recipient can use over and over again. Football fans are sure to love the football cutting board and serving platter and you'll find plenty of other gift baskets for sports fans, coffee lovers, the home chef, and truly anyone on your list.
Chocolate and Sweet Gifts
-
Satisfy their sweet tooth with premium chocolate gifts and chocolate gift baskets for every chocolate lover on your list. Look no further than the

snack gift baskets

for a fast fix to salt and sweet cravings. Offering choices of meat and cheese, sweets and treats, and everything from soup to nuts--literally--our gift baskets make it easy to find a special present that is sure to impress. Each food item in every gift basket is hand-picked to provide a truly satisfying experience for the recipient.
Some of the most popular gourmet gift baskets feature favorite snacks and treats across the board. You can show a special friend or family member how important they are to you with a fine gift basket designed to make the most refined foodies proud. The gourmet meat and cheese sampler sets appeal nicely to all ages, as do the

deluxe

and

over-the-top gift baskets

, brimming with a plethora of yummy eats. Exquisite gift baskets like the

Renaissance gift basket

, boasting chocolate and fine treats, are sure to satisfy any sweet tooth.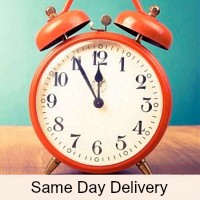 You can search the vast selection of foods, spices, and beverages to find the best gourmet gift baskets for your special person. Browse gift baskets of all sizes and price points to find one that's just right for your needs. Impressive presentation, delicious food, and an indescribable feeling of joy in both giving and receiving come standard with all of our gift baskets.
Reasons to Send Food Gift Baskets
From the

college care package

to the

movie buff package

, you can always find just the right gift for the people you love. Choose food gift baskets for delivery to celebrate a birthday, a retirement, graduation, or even a new baby. (Everyone knows brand-new parents sometimes forget to eat!) Likewise, a pregnant friend is sure to appreciate a basket of treats, as is a family member who's recently moved and just started exploring a new place.
When you don't have the words to express your feelings, sympathy food baskets can more easily convey your heartfelt emotion. A food gift basket during a time of sorry helps those who are grieving to remember to eat even if they don't feel up to cooking. Fruit gift baskets are just one example of a suitable sympathy gift basket idea.
Thank you, gift baskets are a truly memorable gesture of appreciation. From teachers to tutors, babysitters to doctors, parents, in-laws, and beyond, each person has a reason to give thanks. You can make it a very special thank you with a delicious basket of goodies, savory snacks, and so much more.
Sometimes you don't even need a reason at all. When it comes to gift baskets, ideas are all around you. Just think about your grandparents or elderly relatives who may just love the fact that they were on someone's mind. Bring bountiful cheer to their day with an unexpected gift that very simply says, "I care about you."
Convenience of Gift Basket Delivery
Gift basket delivery makes it easy to send a special present at a moment's notice. Just think about how much time it could take to scout out all of the delicious foods, pick out a beautiful basket and packaging, add in any special accents, wrap it all up, figure out the right sized box, and drive it over to the post office. We help you to bypass all of that hassle with a simple process that allows you to effortlessly present your loved ones with beautiful, memorable, scrumptious gifts.
The best food gifts to send by mail tend to be packaged and sealed well or very fresh like a succulent fruit basket. Whether you're thinking of cookies and sweets or meats and cheeses, salty snacks, breakfast delights, spicy bites, and more, you can rest assured your delectable food gift baskets arrive fresh and flavorful every time.
Click here to buy gift baskets online
| HOME | Champagne Gift Baskets
| Chocolate and Sweet Gifts
| Congratulations Gifts
| Christmas Gift Baskets
|
| Corporate Gifts
|
Flowers
| Fruit Baskets
| GiftTree
| Same Day Delivery
| Personalized Gifts |
| Sale | Sympathy Gifts
|
Thank You Gifts
|
Wine Gifts & Baskets
|
Need A Last Minute Gift Delivered?
No Problem! Click:

here!