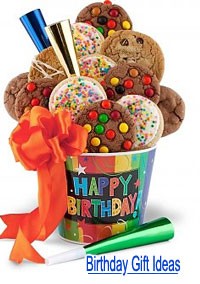 It can sometimes be difficult to come up with great gift ideas for special friends. You want to give a gift that he or she is going to like or use and also a gift that isn't too expensive.
Adorable Gift Baskets
is a wonderful resource for gift basket ideas and great gifts for every occasion. All you have to do is browse our website filled with unique gifts and beautiful gift baskets. If you are willing to spend a little time, you can find fabulous gift baskets and gifts to give for the holidays, birthdays, anniversaries and all gift giving occasions.
Below are several more gift ideas to consider:
Pay attention to things your friend might need. For example, if your friend complains about getting lost on vacation, a portable GPS unit might make a practical gift. Be aware of special events that are going on in your friend's life. If her son is getting married, she might like a beautiful personalized frame that she can put her son's wedding photo in.
You can hardly go wrong with personalized gifts. Many sites online offer customized items. Etsy and Zibbet are websites that offer very unique handmade products. Baby bibs, jewelry, blankets and dishes can be customized with a name and date. Custom portraits of your friend, her pets and house can make great gifts as well. Many of these items are affordable and very original.
Cafepress and Zazzle are two other sites that offer a large array of gift items from t-shirts, sweatshirts, mugs, aprons, cell phone cases, mousepads and stamps. You can find any design or subject to suit her fancy. On Zazzle, you can even customize the text on items to make them more personalized.
If your friend journals, buy her a diary to chronicle her life. You can even customize it by taking photographs of the both of you and decoupage them on the cover of the book. It's an easy process to do, and it can make a very meaningful gift.
Ebay has auctions on autograph photos, hats and trading cards. If she is a sport's fanatic, you can find plenty of memorabilia of her favorite athletes. If she likes celebrities, you can also find autograph pictures of these famous people. Of course you want to make sure that the signatures are authentic. There are lots of items that can be bought at reasonable prices.
Finally, offer a service instead of a gift if you want to do something different. If your friend is leaving on a trip to celebrate her anniversary, volunteer to take care of her house, yard and pets as part of a gift for her and her husband.
Click here to view gift baskets online