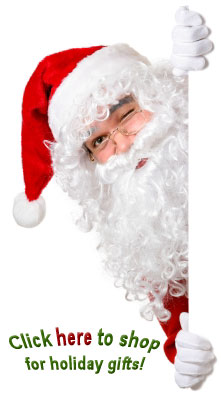 The holidays tend to bring about much stress with tiresome gift shopping and last-minute planning for family get-togethers. It's not easy to pick out that "special" holiday gift for every member of the family, close friends, or co-workers. That's why many shoppers are turning to online gift sources as a solution to the holiday rush. With holiday gift baskets, you can easily shop for that perfect gift while saving time and money.
Holiday gift baskets are filled with delightful treats and holiday favorites such as hot cocoa, chocolate delicacies, crackers, cheese spreads, gourmet foods, wine, and soothing herbal teas. Years ago, if someone mentioned "holiday gift basket," what might come to mind would be a small inexpensive basket with a couple of treats and maybe a small pouch of coffee or tea. But with the extravagant Christmas basket arrangements today, your loved one will be very impressed with your thoughtful gift.
Today's hand-arranged holiday gift baskets are large and overflowing with specialty gourmet foods and sweets to entice the taste buds. You can choose from high quality holiday gift baskets at prices ranging anywhere from $35 to $180 depending on the types of goodies inside. The baskets are decorative for the holiday season with bows and elegant designs, and the foods and treats are fresh and mouth-watering.
Holiday gift baskets can be ordered online at any time, day or night, and shipping or delivery is usually very affordable. You can have gift baskets delivered to your home or directly to your friend or loved one. If you have several friends or relatives that are difficult to buy for, a holiday gift basket stuffed with goodies they enjoy would be an easy solution. You won't have to go from store to store desperately seeking their gifts. You can pick and choose from hundreds of select Christmas food gift baskets online to suit their taste.
One thing you'll notice at Adorable Gift Baskets is we strive to arrange a variety of holiday gift baskets with different blends of foods and treats to satisfy any gift recipient. The holidays can be a blessing... not a headache, when you give a delightful holiday gift basket from the heart!