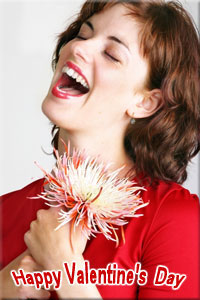 Say "I Love You, Sweetheart" on Valentine's Day with a Romantic Gift Basket
If you've already given all the typical gifts to your sweetheart for Valentine's Day in the past, try something totally unique this year. Maybe you want to say "I Love You, Sweetheart" with an unexpected or unusual gift. Sweep your lover off his or her feet with a romantic
Valentine's Day gift basket
. Here are some great gift basket ideas to make the most of this special "lover's" holiday!
Valentine Gift Baskets for Her
- Whether buying for your wife, fiancé or girlfriend, gift baskets can say many things in many different ways. If she likes cute and cuddly, give a gift basket with a plush
Teddy Bear
with some sweets and treats inside the basket. These baskets might include candies and chocolates such as luscious Ghirardelli dark chocolates, cinnamon candy, Gourmet and Divine chocolates, and more.
If she loves poems, give her poetry in a
gift basket treasure chest
or a
romantic gift basket
filled with with soothing body massage oil, aromatherapy candles, and a few other special items for that romantic evening. Help her to relax after a long day's work so both of you can get in the mood for love.
Complement Your Valentine's Day Gift Basket
- Include beautiful flowers or
roses
with the gift basket to really win her affections. You may be able to have both the flowers and gift basket delivered to her at once using online services and special delivery instructions. Or, you can deliver the gift and flowers in person along with
reservations for dinner for two at her favorite romantic restaurant. There are also gift baskets filled with red roses, lots of goodies, and even a string of gorgeous white pearl beads. Use your creativity to pamper her well on this special day.
Valentine Gifts Baskets for Him
- If buying for your husband, wake him on Valentine's Day morning with a "Romantic
Breakfast in Bed
" gift basket. He'll be expecting a night-time surprise that day, but instead he'll get a wake-up call with pancakes, syrup and strawberry jam, a breakfast muffin, and a kiss! You can also add other items to these gift baskets to make them even more romantic such as a romantic music CD, a satin sleep mask and a fragrant bath tea.
For your boyfriend or fiancé, give him a
sports gift basket
or gift box filled with things he would like and include a card with tickets to his favorite ball team's game or another past time he enjoys. Just be sure the event is not happening on Valentine's Day! Other gift ideas to go along with his gift basket are cologne, gift certificates to his favorite store or website, or even a new watch.
Gift Basket Shopping Tips
- When shopping for Valentine gift baskets online, shop early. Securing your gift now will ensure on-time delivery to your lover. Even if you plan to deliver the gift basket in person, you should still order early so you'll have it in possession before Valentine's Day. You don't want to take any
chances when it comes to romance!
Check for special deals on gift baskets. Many affordable shipping
options are available if you're a last-minute shopper.
An advantage of ordering a Valentine gift basket online is you'll be able to
give your sweetheart a unique gift that can't be found on every corner.
Your creative gift on Valentine's Day can spark a romantic flame that will
never go out!
Click here to shop now!